The production and use of non hydropower renewable energy sources were up in recent years. Wind and biofuels consumption (the dark blue and red bars) increased about 16 times and 8 times, respectively, between 2000 and 2010. Overall consumption of renewable energy, including hydropower, represented about 8% of total energy consumption in the United States in 2010.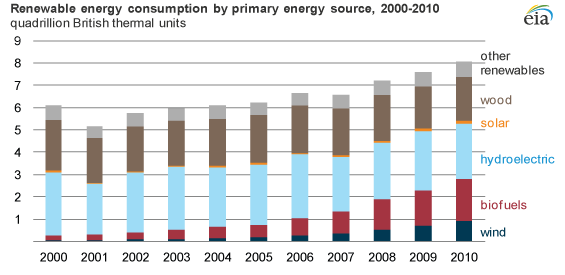 Source: U.S. Energy Information Administration, Annual Energy Review.
Note: 2010 data are preliminary.

Here's everything you need to produce your own solar energy.....Check out the New World Solar Power online store!